New project UPDATE - TAO.MONEY
TAO$ AIRDROP ON FRIDAYS TO SOCIAL MEDIA PARTICIPANTS
TAO Finance is a decentralized financial system on the Ethereum and Avalanche Network. It consists of a stable currency TAO$ for deposits, liquidity pools and loans. The TAO$ App is being developed for Android and iPhone. The first function being implemented is the TAO$ Pool which recycles every 1000 blocks distributing rewards randomly to participants.

We are now developing on the AVALANCHE C-BLOCKCHAIN. Low transaction costs and the ETH-AVX Bridge allows us to leverage both chains.

We already have a liquidity pool of AVAX / TAO$ on AVALANCHE which can be accessed using the Pangolin app with Metamask. If TAO$ doesn't appear in coin list here's the contract 0xeB4E507a250F99B00a9EC0677156B250Ae719EAA

We will be Airdropping TAO$ on Fridays to anyone who promotes us on Reddit, Telegram, Discourse or Twitter. Send copies of 3 posts to support@tao.money with your Avalanche C-chain address to receive 30 TAO$

If you are doing transactions you'll need some AVAX for gas which you can get on many exchanges like BINANCE. The AVALANCHE Wallet https://wallet.avax.network/ can be used to receive that and transfer it to Metamask.

Some have asked for a simple way to get AVAX gas money into their Metamask wallet. So as a convenience for our users you can send .00070175 BTC to Bitcoin Address bc1qhthnrh7zzkx29c266lqsgummmn9std40c4hqq7 and receive 1 AVAX within 24 hours. Or send .00701754 BTC for 10 AVAX. Send your Avalanche C-CHAIN address and BTC transaction ID to support@tao.money

Here's how to connect Metamask to Avalanche.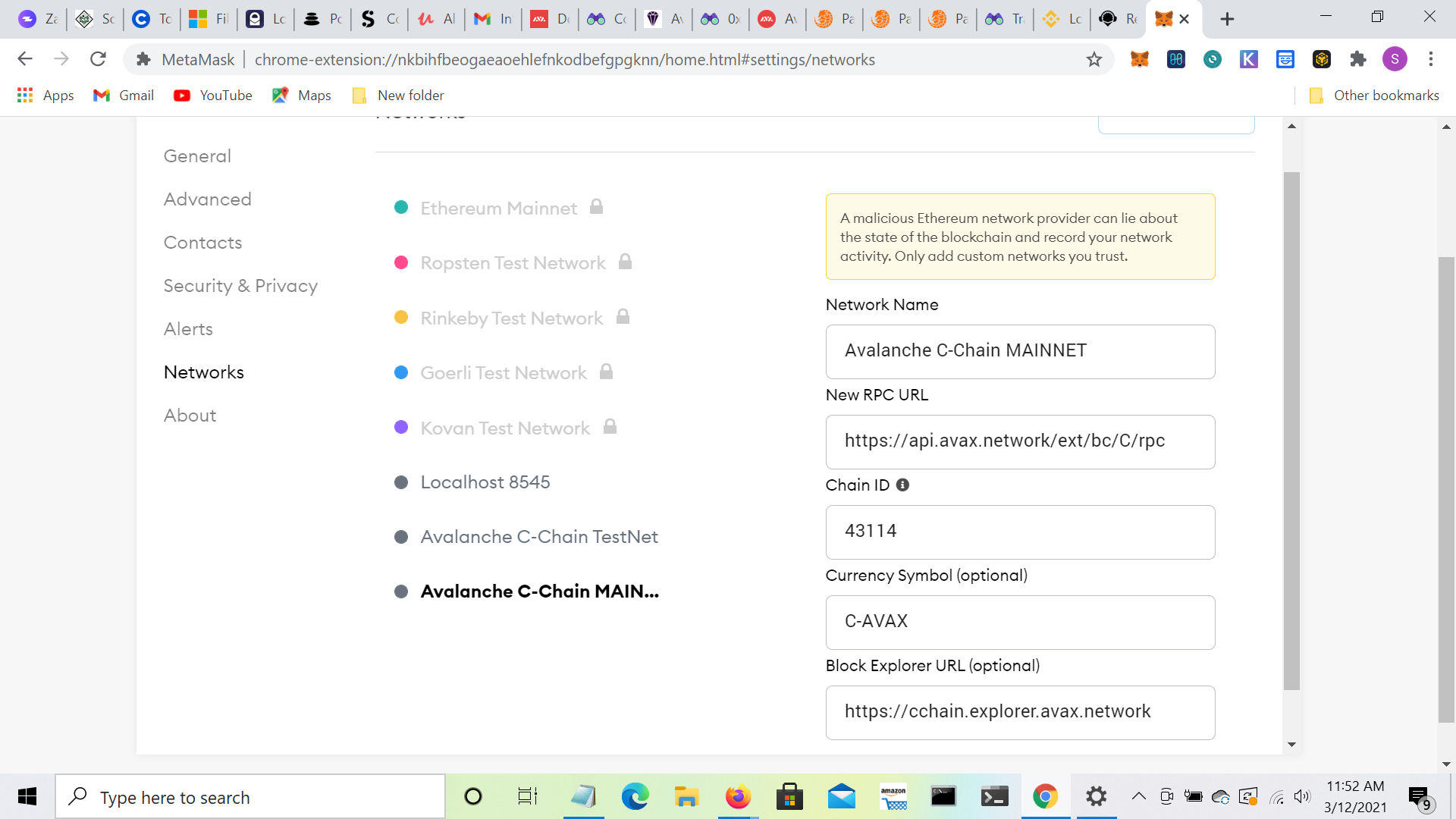 Here's the AVAX /TAO$ pool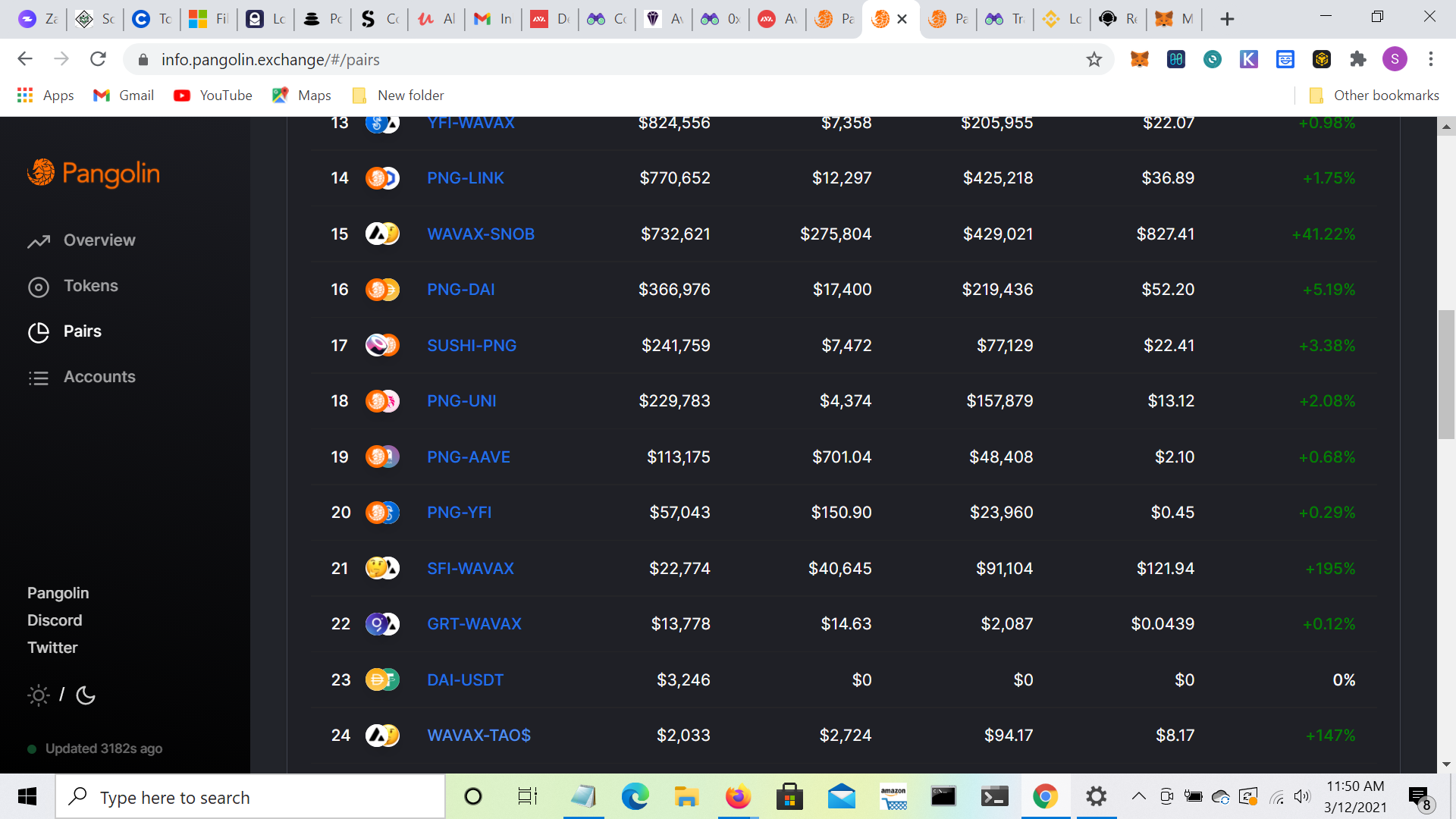 On the Ethereum Blockchain TAO$ available at Exchange almost anything for TAO$


If you don't see TAO$ on your token list, add it by entering the token contract address
0xac46bb2ef9331bd0747cd1bfde78663d2e338232

Add Liquidity to the Balancer TAO$ Pool and we'll match the TAO$ tokens deposited.
We've allocated 5000TAO$ for this promotion so do it now.
Your bonus TAO$ tokens will be sent directly to you in 15 days.

ADD LIQUIDITY to Balancer TAO$ Pool

SPECIAL OFFER for wallets that support ENS names
SEND ETH TO TAOFINANCE.ETH AND RECEIVE TAO$ AT THE RATE OF 3500TAO$ = 1ETH
Send the transaction ID to shiwu@tao.money and your TAO$ will be on the way with extra TAO$ to cover your transaction fee.

Founders TAO$ will receive a 100% dividend on app launch, automatic participation in any future air drops,
future governance rights, bonuses with participation in TAOInvestVaults.
100,000 Founders TAO$ have been minted



Shiwu Stonehouse, Chief Architect, TAO Labs
Email: shiwu@tao.money
Reddit: https://www.reddit.com/user/ShiwuStonehouse
Telegram: @TAODEFI
Instagram: #shiwustonehouse
Discord TAO.MONEY https://discord.gg/SvUweXT2ky