NewsFlash - we lowered the price of TAO$ to $.05USD in the Ethereum Balancer TAO$/USDC pool. Great time to buy in as we stabilize to $1USD. Also, Balancer is giving you a transaction fee credit in BAL

Balancer Exchange for TAO$




Congratulations to AVAX/TAO$ Liquidity Providers who received A 12% of total value bonus

Next Liquidity provider bonus (12%) for all holders in the AVAX/TAO$ Pool is July 15

ATTENTION TAO$ holders: You will receive TAOX governance tokens when TAO$ is stabilized at 1USD
TAO Finance is a decentralized financial system on the Ethereum and Avalanche Network. It consists of a stable currency TAO$ pegged to USD for deposits, liquidity pools and loans. TAOX will be distributed to liquidity providers and depositors in the future with value determined by market. The TAO$ App is being developed for Android and iPhone and browser.

We are now developing on the AVALANCHE C-BLOCKCHAIN. Low transaction costs and the ETH-AVX Bridge allows us to leverage both chains.

We already have a liquidity pool of AVAX / TAO$ on AVALANCHE which can be accessed using the Pangolin app with Metamask. If TAO$ doesn't appear in coin list here's the contract 0xeB4E507a250F99B00a9EC0677156B250Ae719EAA

This a great time to add liquidity or swap for TAO$ because we are growing the pool and gradually stabilizing the TAO$ = 1 USD$. When that is achieved the market driven governance token will be issued and TAO$ holders will receive a share.



ADD LIQUIDITY TO AVAX/TAO$ POOL


We will be Airdropping TAO$ on Fridays to anyone who promotes us on Reddit, Telegram, Discourse or Twitter. Send copies of 3 posts to support@tao.money with your Avalanche C-chain address to receive 30 TAO$

If you are doing transactions you'll need some AVAX for gas which you can get on many exchanges like KUCOIN and BINANCE. Be careful, some exchanges offer AVAX purchase but no way to withdraw to Avalanche.

KUCOIN for low fees, ease of use, easy withdrawal


The AVALANCHE Wallet https://wallet.avax.network/ can be used to receive that to the X-CHAIN and transfer it to C-CHAIN Metamask.

Here's how to connect Metamask to Avalanche.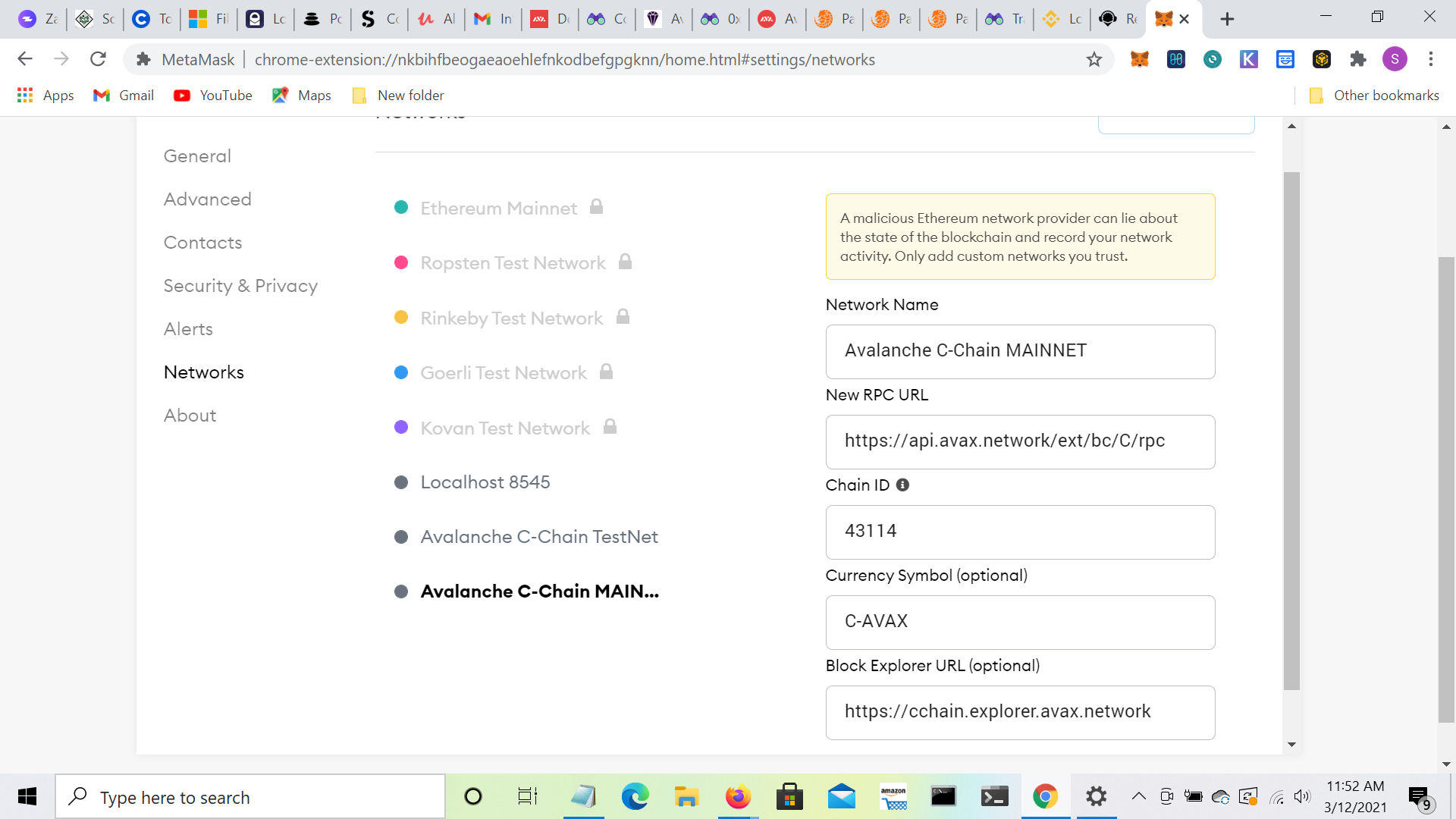 Here's the AVAX /TAO$ pool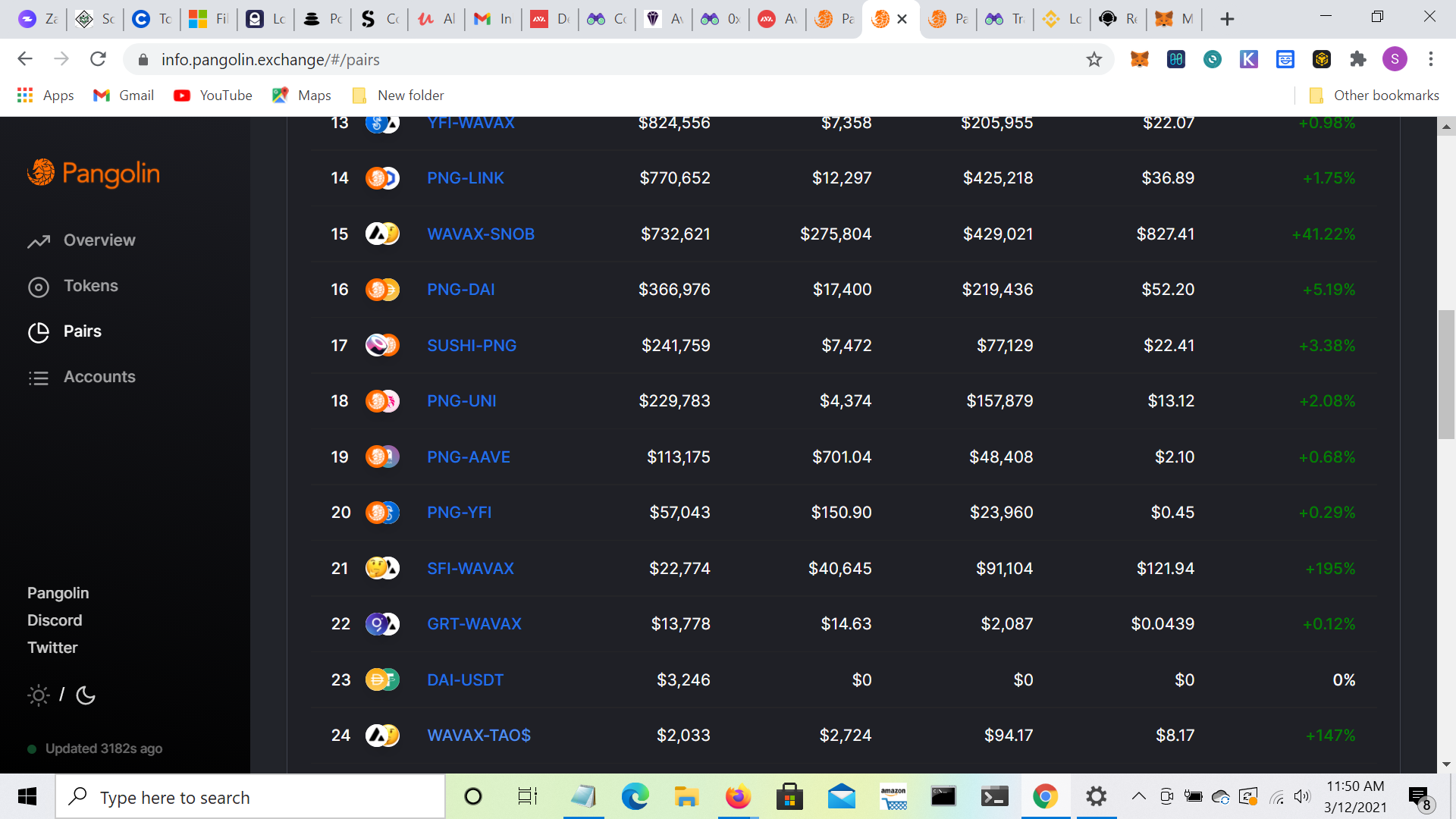 On the Ethereum Blockchain TAO$ available at Exchange almost anything for TAO$


If you don't see TAO$ on your token list, add it by entering the token contract address
0xac46bb2ef9331bd0747cd1bfde78663d2e338232

Add Liquidity to the Balancer TAO$ Pool and we'll match the TAO$ tokens deposited.
We've allocated 5000TAO$ for this promotion so do it now.
Your bonus TAO$ tokens will be sent directly to you in 15 days.

ADD LIQUIDITY to Balancer TAO$ Pool

SPECIAL OFFER for wallets that support ENS names
SEND ETH TO TAOFINANCE.ETH AND RECEIVE TAO$ AT THE RATE OF 9000TAO$ = 1ETH
Send the transaction ID to shiwu@tao.money and your TAO$ will be on the way with extra TAO$ to cover your transaction fee.

Shiwu Stonehouse, Chief Architect, TAO Labs
Email: shiwu@tao.money
Reddit: https://www.reddit.com/user/ShiwuStonehouse
Telegram: @TAODEFI
Instagram: #shiwustonehouse
Discord TAO.MONEY https://discord.gg/SvUweXT2ky