TAOX is now available in the Pangolin TAO$/TAOX pool on AVAL. Next Distribution of AVAL TAOX to TAO$ holders is December 1, 2021.

TAO$/TAOX Pool
AVAX/TAO$ Pool

TAOX is the market driven dividend/governance token of TAOFINANCE (DAO)

All AVAL/BSC TAO$ Holders will receive TAOX in your account on both AVAL and BSC. This incentive program ends on Dec 1.

BNB/TAO$ Pool


BSCMainnet TAO$
Contract 0xD4243F7b553269A0645BF75b22d41f1F5a282F97

BSCMainnet TAOX
Contract 0x753eE3d89D6249a053c9fee0019Dac73687E8Dd2

Avalanche Mainnet TAO$
Contract 0xeB4E507a250F99B00a9EC0677156B250Ae719EAA

Avalanche Mainnet TAOX
Contract 0xFef23804380DB1aacEdFD669aa33Cdb8A7D407F1



TAO Finance is a Decentralized Autonomous Organization (DAO) on the Ethereum, Avalanche and BSC Networks. It consists of a stable currency TAO$ pegged to USD for deposits, liquidity pools and loans. TAOX is a market driven dividend/governance token. The TAOFINANCE App is being developed for browser access to IPFS.

We are now developing on the AVALANCHE C-BLOCKCHAIN. Low transaction costs and the ETH-AVX Bridge allows us to leverage both chains.

We already have a liquidity pool of AVAX / TAO$ on AVALANCHE which can be accessed using the Pangolin app with Metamask. If TAO$ doesn't appear in coin list here's the contract 0xeB4E507a250F99B00a9EC0677156B250Ae719EAA

This a great time to add liquidity or swap for TAO$ because we are growing the pool and gradually stabilizing the TAO$ = 1 USD$. When that is achieved the market driven governance token will be issued and TAO$ holders will receive a share.



ADD LIQUIDITY TO AVAX/TAO$ POOL


AVALANCHE TAO$ CONTRACT 0xeb4e507a250f99b00a9ec0677156b250ae719eaa
AVALANCHE TAOX CONTRACT 0xfef23804380db1aacedfd669aa33cdb8a7d407f1


If you are doing transactions you'll need some AVAX for gas which you can get on many exchanges like KUCOIN and BINANCE. Be careful, some exchanges offer AVAX purchase but no way to withdraw to Avalanche.

KUCOIN for low fees, ease of use, easy withdrawal


The AVALANCHE Wallet https://wallet.avax.network/ can be used to receive that to the X-CHAIN and transfer it to C-CHAIN Metamask.

Here's how to connect Metamask to Avalanche.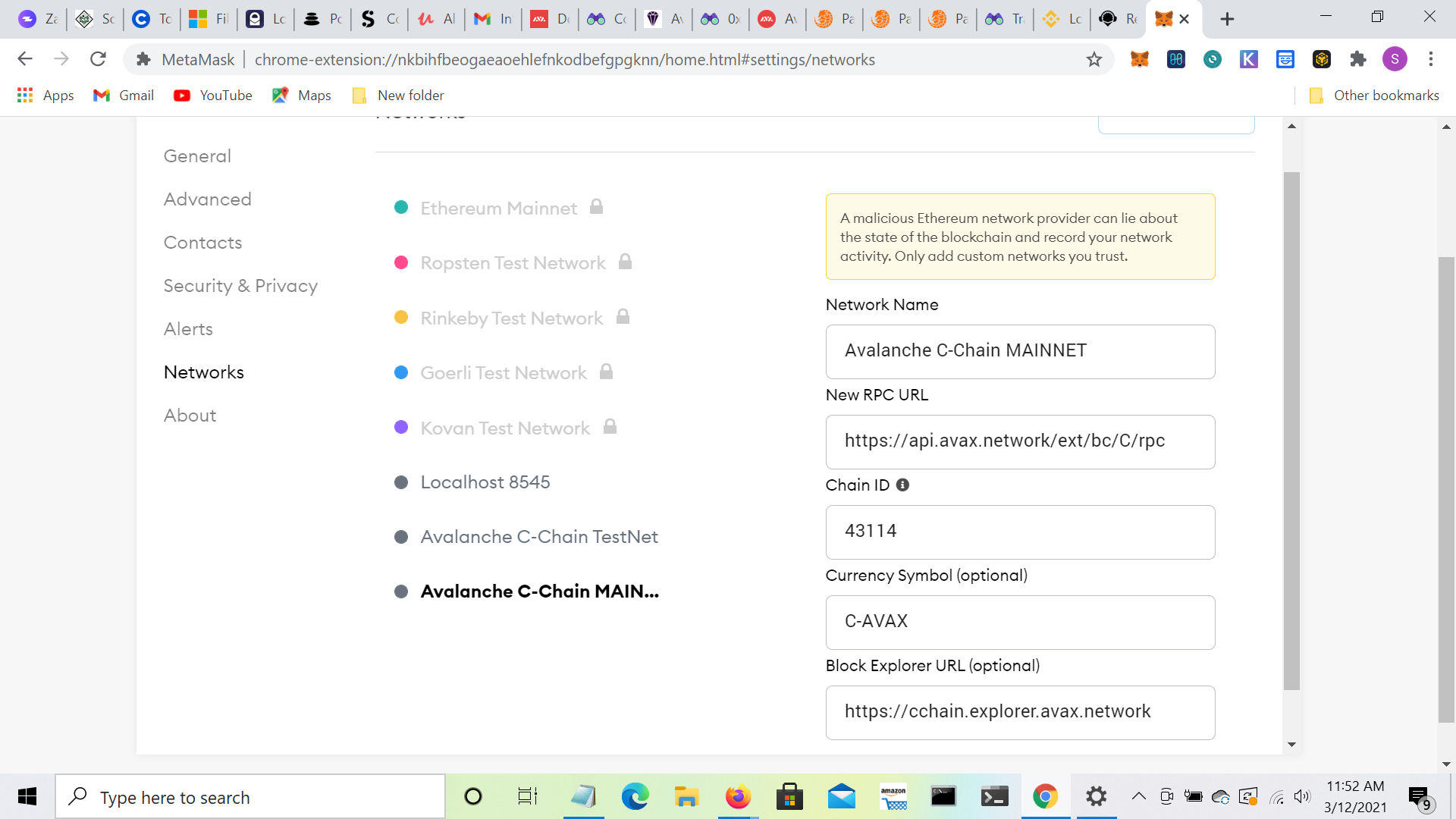 TAOFinance is now part of Booty Labs
Muhyo Moto, Developer
Email: cryptoearner@pm.me
Reddit: https://www.reddit.com/user/ShiwuStonehouse
Telegram: @TAODEFI
Instagram: #shiwustonehouse
Discord TAOFINANCE.ETH https://discord.gg/SvUweXT2ky